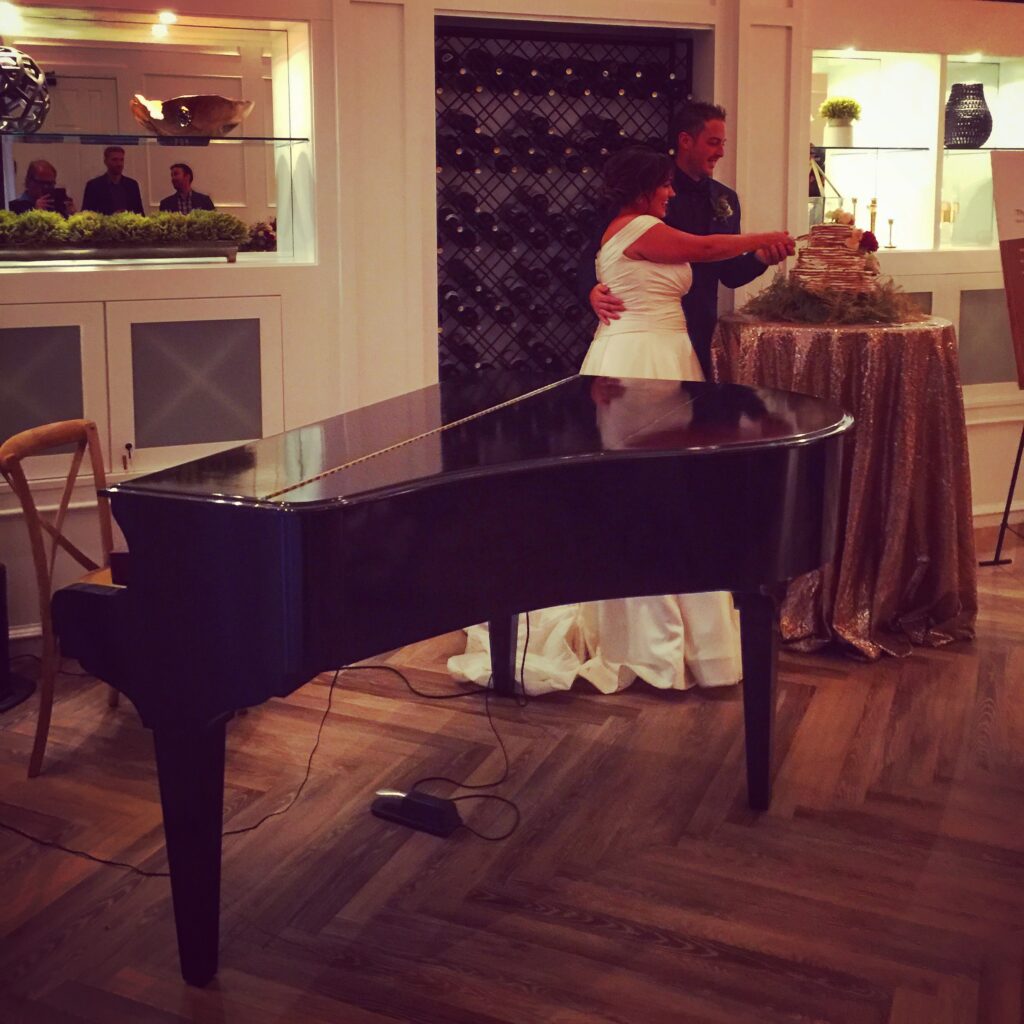 You deserve to have the most spectacular celebration possible!
Extraordinary music can help make that happen…
-Any piece of music you choose can be tailored and performed to enhance any part of your celebration.
-Exquisite dinner/reception music.
-Request my portable Grand Piano because it can be played anywhere you can imagine
-Solo pianist/vocalist, up to a 4 piece ensemble.
-Unmatched in Western Canada for experience and song repertoire.
-No costly agency fees if you book direct.
-Book early to ensure availability.
I've performed for the Royal Family and Heads of State at functions around the globe. You too will be treated like royalty and it's not as expensive as you think. Don't you deserve the very best?
"Performing music is not just about filling space with sound, it's about creating memories that will last forever."
This is a selection I was entrusted to pick for a client's wedding. "You Are So Beautiful" by Joe Cocker. It was used as a feature during the service.
Reviews
From: GL-M
Easy to Work With, Seasoned Professional with a Great Personality
Sheldon is an incredible pianist to work with for your special day! With his years of experience in the industry he is able to provide a level of personalized service that will help remove any stress when it comes to planning your music. He can play any song, any genre with ease – he makes planning a breeze. He has a great personality and is easy to connect with. You will not be disappointed! 
Sent on 11/Feb/2022
Lisa H. , married on 11/sep/2021 5.0
Talented Class Act
Sheldon performed at our wedding and also at our sons. He is truly talented and definitely brought a touch of class to both events. Totally professional, on time, great communication and strives to please his clients. He's excellent at reading a crowd and playing music to suit the mood and event. Extremely happy to have had him be a part of both our celebrations. Looking forward to having him play at some future parties! 
Sent on 12/Feb/2022