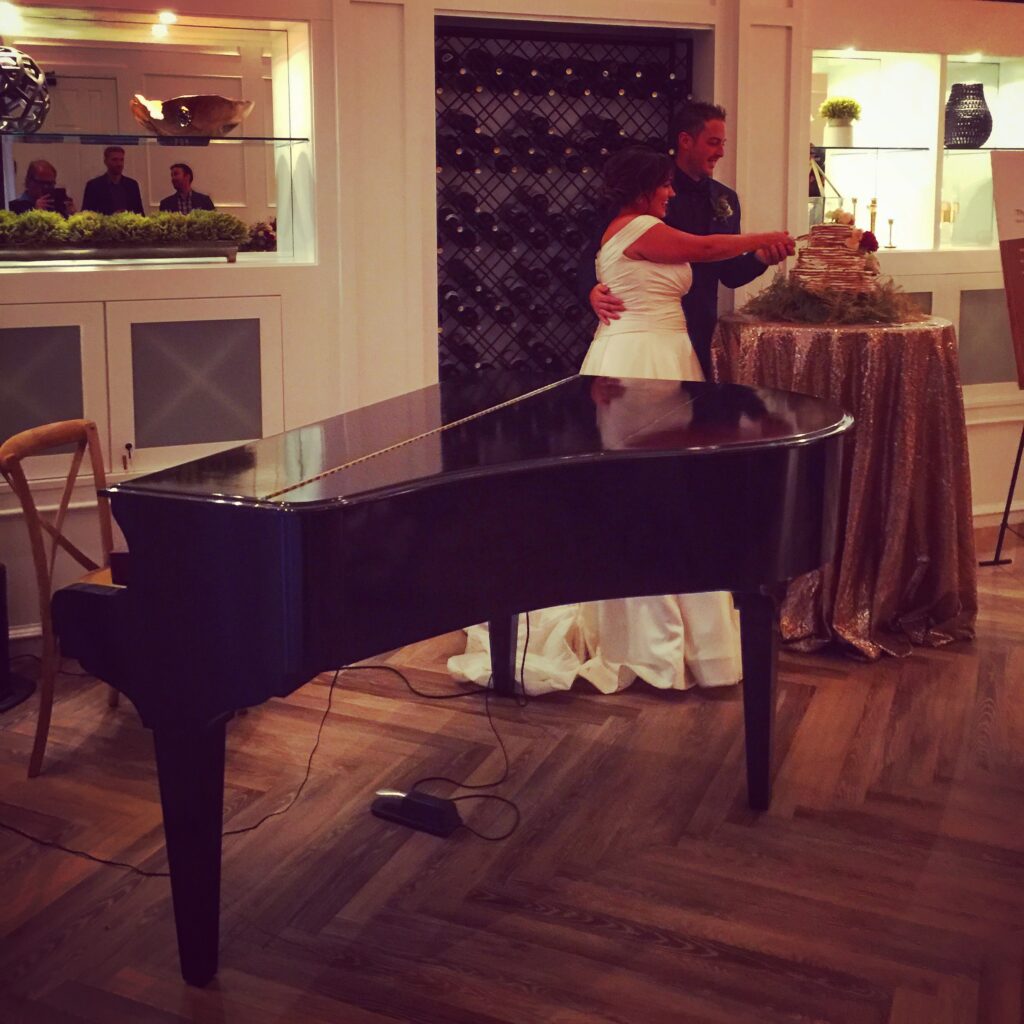 You deserve to have the most spectacular celebration possible!
Extraordinary music can help make that happen…
-Any piece of music you choose can be tailored and performed to enhance any part of your celebration.
-Exquisite dinner/reception music.
-Request my portable Grand Piano because it can be played anywhere you can imagine
-Solo pianist/vocalist, up to a 4 piece ensemble.
-Unmatched in Western Canada for experience and song repertoire.
-No costly agency fees if you book direct.
-Book early to ensure availability.
I've performed for the Royal Family and Heads of State at functions around the globe. You too will be treated like royalty and it's not as expensive as you think. Don't you deserve the very best?
"Performing music is not just about filling space with sound, it's about creating memories that will last forever."
This is a selection I was entrusted to pick for a client's wedding. "You Are So Beautiful" by Joe Cocker. It was used as a feature during the service.