"This guy's the limit!"
"The sky's the limit!"
Would you like to have an extraordinary Singing Pianist, trio, or quartet performing any style you desire at your next event?
A prodigious career has made the talented Sheldon Zandboer one of the most versatile and sought after musicians in Canada. Calgary's premier pianist, has an unparalleled knowledge of different musical styles, an easy-to-work-with attitude, is the consummate professional, puts client satisfaction first, and above all – plays great music! IE: You're dealing with an accomplished gifted professional you can trust to do an outstanding job, whatever the circumstances. You'll have peace of mind knowing your music requirements are in "gr8hanz". It's not just live music, but music that's alive to create moments in your life you will never forget!
My Vocal Partner: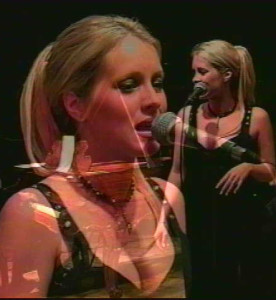 Johanna Sillanpaa
Without debate and by all accounts, music has always played a major part in the life of Johanna Sillanpaa, as she carries with her a strong and sultry voice, and continues to make her mark on the international music scene.
For every style of music that Johanna Sillanpaa explores, be it jazz, groove, R&B or soul, there's a vibrant color in her voice to match. Described as "a bluesy Erykah Badu with a marvelous voice that begins in the smoky lows of Norah Jones and effortlessly climbs into the powerful, confident ranges of Lisa Stansfield, Johanna performs slick soul, funk and jazz to dig your heels into and her velveteen voice and eclectic sound slides over the air carrying with it a sensual, deep groove. Sillanpaa has played everywhere from the intimate jazz joints in the small-but-tight musical community of Calgary to the Montréal Jazz Festival's 60,000-plus crowds.
Beyond filling venues in Canada and abroad, Sillanpaa's sound has also drawn its fair share of accolades and award nominations, including two Western Canadian Music Award nods in the Urban music category ( 2007 & 2012). Johanna was also she was nominated for "Best Female Vocalist" at the 2010 Canadian Smooth Jazz Awards.